Ah, the eternal "battle" of our logical minds!…
It's so easy to dismiss anything that our logical minds can't explain, as being mere imagination or superstition, or to analyse phenomenons with scientific explanations and conclude that certain things are "impossible". It's what most of us have been taught to do – automatically.
However, when we do that, we completely disregard our multidimensional, true nature!
Instead of seeing ourselves and our world as multiple forms of visible and invisible energy, we focus solely on the tangible.
This creates a tunnel vision that disregards everything else that goes on to make life what it is – including the logically unexplainable.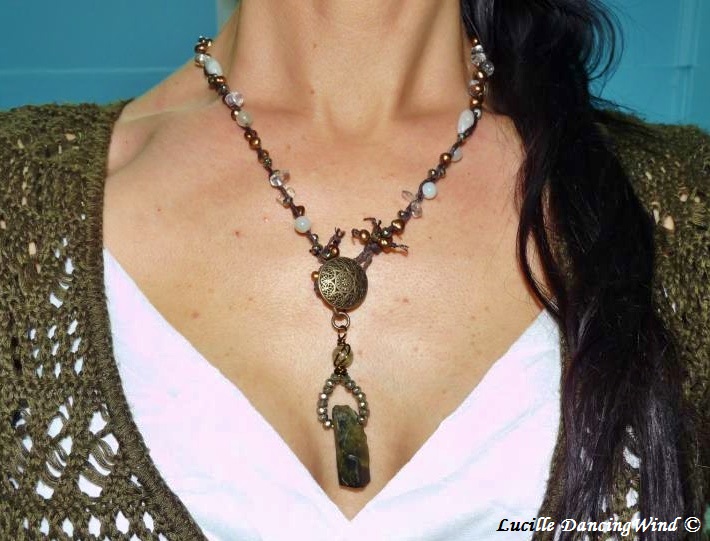 We not only create our reality with our hands or other physical means. We manifest everything in our world beginning with the unseen. 
We create it with every thought, emotion, desire, reaction, vision, intention, focus, etc.
This then transforms into the tangible and visible, using physical means such as inspired action.
Sometimes, we don't even need to do anything except envision something with our hearts and minds, believing that anything is possible… and someone else manifests it for us in tangible form! Pure magick.
A perfect and very simple example of this is something I personally experienced. (It's just one of many that I share in my book Sacred Possibilities, in greater detail)
It was the beginning of 2013, a week before I received a much needed financial miracle… I was in the thick of a test of faith with no idea that Spirit would give me some relief soon. Needless to say, I had absolutely no money to spend when one of my soul sisters launched her new lines of jewellery. 
Upon her announcement I went to her website to browse her online store and I absolutely fell in love with one particular necklace connected with the magickal Elementals! It featured a gorgeous green tourmaline pendant and everything about it felt so good to me – I highly resonated with it. I desired immediately to have it for myself.
However, I did not tell anyone about this heart desire – not even my soul sister. Since all her new pieces were beautiful, I praised all her collections as a whole instead.
In order to connect with this particular necklace, until I could get it for myself, I indulged in its beauty and energy by looking at the online photograph. It ignited my spirit, which was especially wonderful to feel during my test of faith.
Two weeks later I received a package in the mail from my soul sister! In her pretty card, she wrote, "One of my guides… an Elemental… asked that I send this to you…" As I looked inside the beautiful pouch in the package, I was absolutely astonished to see that it was… that gorgeous necklace I had fallen in love with!!!
Wow… what a truly special surprise gift to receive! I felt immense love and support from so many, as I held the necklace in my hand to my heart and then put it on. Spirit and the Elementals had definitely heard my heart desire for this treasure, through the pure energy of my heart, thoughts and emotions (for I never vocalized or wrote about it). Then through my generous soul sister, they magickally manifested it for me.
It empowered me on my journey and that experience has been one of many reminders of how magickal our world truly is.  
When we're aware how much power we have as manifesters, we can be more mindful of what we focus our energy and attention on.
We're all powerful, multi-dimensional co-creators.
What is one experience you've had that defied all logic and manifested one of your desires or something you had envisioned, thought or imagined?

With love and wonder-filled spirit,

http://sacredearthconnection.com/gift-for-you/