If you've ever desired or envisioned something, or received an inspiration to create something, but you've stopped yourself from attempting to manifest it due to your own self-limiting beliefs or due to being told by others that you're a dreamer, it's crazy or impossible – may this video inspire and empower you!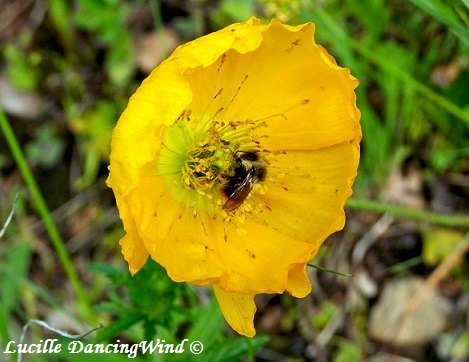 Join me and Bumblebee in a beautiful garden of wildflowers on the mountainous hillside of Anchorage, Alaska (special thanks to my soul sister Amber!).
I also share a miraculous personal story that showcases that anything is possible, even against all odds! 
Thank you for watching!
If you enjoyed this video, do share! If you'd like more real life stories of miracles and the "impossible" manifesting, even against all odds, explore book 1 of "Sacred Possibilities" HERE and see how it has benefited global readers' lives and can benefit you! (Book 2 will be published soon!)
I also welcome your comments!
With great love and wonder-filled spirit,

 *