Whole Body & Earth Bliss!
My life has been a journey of infusing and living it with the highest quality of love, integrity, authenticity and truth possible, in all forms (relationships, products, services, lifestyle, experiences, etc.). Through this commitment, I've been continuously integrating higher frequencies in my life as they show up to support my unique path, and adjusting this page's recommendations, so that they may also support your own path. 
As a conscious consumer and aware inhabitant of Mother Earth,
I'm wide open to discover and support socially-responsible, higher consciousness entrepreneurs who provide products and services of the highest quality
(they not only match my values of highest integrity, but also provide holistic benefits
while living and promoting harmony with the rest of our world and all life).
I wholeheartedly recommend the following
whole-body well-being products and services to you,
with immense love and the hope that you will also experience for yourself
the great benefits of these high vibrational offers.

* Please always tune in to your own truth – in this day and age, practicing discernment is crucial!
I ONLY recommend what I've researched, used and benefited from, personally.
While I'm now an affiliate for "100% Pure", "Living Libations" and "Raw Power", and also a member 
of "Young Living™", I'd still highly recommend them to you even if I wasn't, like I used to!
(Affiliate links are included on this webpage.)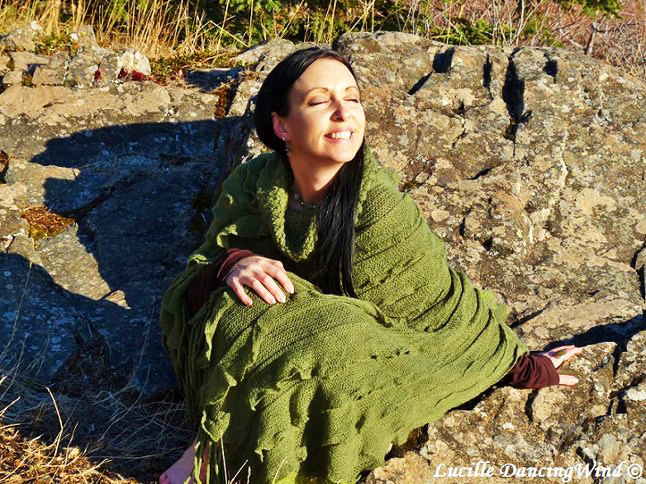 (Nurture your divine true nature, by spending as much quality time with Nature as you can, year-round!)
Feel like a goddess or god in harmony with All,
as you nurture your precious temple (your multi-dimensional body!)
with these divine treasures.
* Note: Since our bodies are all unique, we're each responsible for our own well-being.
Sacred Earth Connection® and its founder Lucille DancingWind, are free of any liability,
related to these recommended products and services.
* 100% Pure *
I've always enjoyed pampering my body and wearing makeup, especially to accent my eyes and lips – it's part of my daily body appreciation ritual. My great desire to find a cosmetic brand company fully aligned with my values, finally manifested in 2009! I was overjoyed and so amazed by all that they offer!
Once you try just one of their countless beautiful body products, you'll never want to go back to the chemical-infused mainstream brands! Your body will instantly embrace the purity of 100% Pure products (and so will your budget!)!  
What I also truly love about this heart-inspired company, is that they've gone the extra mile to be highly conscious in all ways, including beautiful recycled packaging printed with vegetable inks; amazing and sustainable products that are non-toxic, cruelty-free and biodegradable; supporting over a dozen different charities listed on their website under "philanthropy", with "Charity of the Month"; a wonderful rewards program; free returns and shipping; regular discounts celebrating special days like the harvest "blueberry" full moon; and wonderful promotions that benefit everyone, such as planting 10 trees for every purchase made on Earth Day!
100% Pure produces the ONLY makeup and SPF products I wholeheartedly recommend to people! 
All their makeup is made from plant ingredients (and shimmer from crushed crystals), pigmented with a special technology that allows the skin to absorb the beneficial properties of these plants' powerful anti-oxidants and nutrients (instead of the highly toxic chemicals and heavy metals used in other cosmetic brands). Everything actually smells wonderful! I also need daily UV protection for my face, and this company produces the only natural UV products that don't make my skin break out.
I can't say enough good things about this company!   
I delightfully use their powdered eye shadows (golden honey, hazelnut, fig and champagne are my favourites), lip glazes, eye liner and mascara (black tea), cocoa pigmented bronzer, SPF skin foundation and SPF moisturizer. I also absolutely love their skin lotions, hair shampoos and conditioners – the travel sizes are super convenient too! 
These products are also divine aromatherapy every time I use them – they smell like the pure essence of their ingredients. As part of my daily ritual, they're a wonderful way to show great appreciation to the Divine, Mother Earth and Nature, for all they provide for me including my body, and to make me feel wonderful for supporting a company that benefits so many in countless ways.
Their customer service is also always exceptional – something I greatly appreciate.
I invite you to experience the divine beauty of these higher consciousness products for yourself and see how your body, mind and spirit respond – there's something for everyone! 
Simply click on the image below to browse their online store of glorious Nature-made treasures!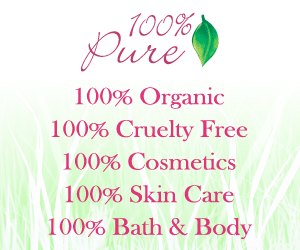 * Young Living™ Essential Oils *
I've been an affiliate for a family-owned organic essential oils company from Canada that I love, and whose products I've used since 2009. Yet, just when I thought they couldn't possibly be surpassed in everything that I value, I was unexpectedly divinely guided to experience this…      
In May 2016, I was meditating in Nature, sitting in the early morning sunrise, and asked the Elementals, Spirit and surrounding Nature beings what book I should read. I'd spent the night at a dear soul sister's guest house, which contained two full book shelves, and felt the desire to read for an hour. I was guided to a thin, barely visible book between a collection of large ones. It was titled "An Introduction to Young Living Essential Oils" by the founder D. Gary Young. I was intrigued.
In the hour that followed, I was captivated by the personal story of this man, describing how a 1973 logging accident not only confined his paralyzed body into a wheelchair (after being in a coma for 3 weeks and intensive care for 4 months), but it was also the catalyst for his incredible journey to healing and well-being, defying the medical prognosis that he would never walk again. It also catapulted him into discovering the infinite potential of the therapeutic use of pure essential oils from the plant kingdom (ancient, invaluable knowledge!). His wholehearted desire to share this potent gift from Nature with others, evolved into "Young Living™".
I was so impressed by his level of extensive research and experience-based knowledge (that continues to expand), highest integrity (heart and Spirit guided) and respect among peers in the European (and beyond) medical and scientific communities. When you're highly attuned or sensitive, you can discern what is truth or isn't, whether you read, hear, see, or experience something. What I read in this small book highly resonated with my heart (as truth) and greatly expanded my knowledge of healing essential oils (which I'd explored over a decade earlier).
I learned why each and every step that goes into creating pure therapeutic-grade essential oils is so critical and that awareness and integrity is a must : including seed selection (non-GMO pure strains), growing and harvesting practices (organic and sustainable methods, harvesting at the plant's peak potency), oil extraction (temperature, length of time, method and choice of materials all affect the integrity and purity of the oil's essence), testing (by multiple independent labs for quality assurance) and bottling (the choice of bottle material makes a difference too). When Gary Young's lab research discovered a big discrepancy in the quality of available essential oils on the world's market, he felt called to create his own sustainable, organic farms, enabling him to monitor the process from "Seed to Seal®" and ensure that every batch of oil produced meets the highest standards of stewardship AND therapeutic-grade (the highest quality of an essential oil). What I also loved learning is that these private farms and distilleries are open for tours so people can see the process for themselves – there's great transparency. The company also does incredible charitable work throughout the world, to give back to the global community.  
I then researched "doTerra", created 15 years after "Young Living™", since they have almost identical websites, marketing strategies, names and recipes of the oils and blends. When you look beneath the surface, it becomes obvious that "Young Living™" was copied, yet "doTerra" doesn't have the integrity and heart that created "Young Living™". Among several things that don't align with my values at all, is that they simply repackage oils for their brand and don't monitor the quality of what they sell (like most commercial essential oil companies). You can easily confirm this difference, simply by scent/energy-comparing their oils with those of "Young Living™". Since they've copied most if not all of Young Living's blends and single oils, and a soul sister had previously purchased a kit from "doTerra" before switching to "Young Living™", we were able to compare them, one by one, and the life-force/vibrancy/scent of the "Young Living™" oils is SO alive, potent and true, whereas the "doTerra" oils are, for lack of a better word, flat. It's truly remarkable. You can clearly perceive the difference between products that are soulfully created with love and care, versus mass-produced ones created with profits as the intention. I also discovered that the "Certified Pure Therapeutic Grade" label statement "doTerra" uses, is just a trademarked name they purchased (implying that their oils are certified at the highest grade, but in truth are not). 
If using the highest quality, therapeutic-grade essential oils available, is not a priority for you, then I recommend the "Living Libations" organic essential oils and products, that you can browse HERE (they're the company I mentioned at the beginning). I still wear their lovely "Lip Shimmers" ("Cosmic Apricot" being my favourite) and wore their lovely perfume "Moccasin Flower" until I discovered the exquisite oil blends from "Young Living™" that I now also wear as perfume.
Since I began using the "Young Living™" essential oils, I've been impressed beyond words with the high quality and frequency of each oil I've explored. I've already experienced amazing results with the blend "Thieves" (a 'must have') and I love the home diffuser and their superfruit supplement "NingXia Red" (so does my husband). The exploration continues! A world of the purest essential oils with infinite possibilities for health, well-being and home, is available to us! 
I'm SO grateful to have been guided to "Young Living™" that morning by Spirit and Nature, in a way that deeply resonated with my heart and spirit! Timing is everything. While I had heard about this company through my soul sister (who has used their oils and products for over 20 years), I'd felt a certain loyalty to "Living Libations", and she always respected this. It was obviously, simply time for me to switch to a higher frequency, that only these therapeutic-grade organic pure essential oils can provide – Nature's gift in its most divine form.
Our world is in the midst of massive changes, and the more allies we have, to support us on all levels to feel and be our best, the better!
If you desire pure organic essential oils of the highest quality available, I invite you to explore "Young Living™" and personally experience their countless benefits, for all aspects of your life! They also have excellent customer service, which I greatly appreciate.
Simply click on the image below to browse their online store and invest in your well-being!
*Please note, you can choose "Retail Customer" instead of "Member".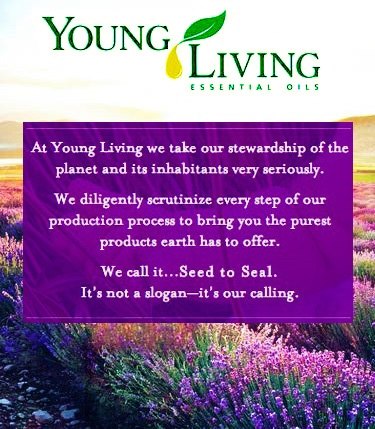 * Raw Power *
The nutrients found in raw (living), organic foods are so important for our bodies, regardless of your type of diet. I'm very selective about what I consume. Eating fresh, local and organic is of course ideal and so divine, but when you're travelling or don't have access to high quality foods, supplements are welcome.
This family-owned company provides a wide range of highly nutritious foods to meet a variety of needs. All the products I've tried are wonderful, and my favourites are "Thor's Hammer" (Chlorella/Spirulina), "Organic Protein Bar" (the highest protein bar I've found yet, at 22g per bar AND it's also delicious!) and the "Raw Power Chocolate" (Protein Superfood), . 
As with the previous two companies above, I've always had excellent customer service from them also.
Simply click on the image below to browse their online store.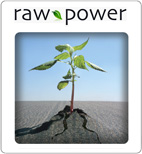 * Earth Empress *
Our bodies are sacred temples that thrive on high quality foods (the less processed and the more it resembles its natural, original form, the greater a food benefits you). The nutrients found in raw, fresh, lovingly grown foods are so important for our bodies, regardless of your type of diet!
However, it can feel daunting to consume such foods day after day in a variety of ways that not only honour our bodies, but also taste sooo delicious, that we don't even crave the less healthy alternatives that surround us in mainstream media/society and are a continuous temptation!…
This is why I'm introducing you to my dear soul sister Shakaya "Breeze" Leone. She is not only masterful at creating decadent AND easy AND quick recipes for all types of people (yes, even the "sweet tooths"!), but she also beautifully honours the source and health properties of these foods through her heartfelt poetic expressions that introduce each recipe and adorn each page of her gorgeous books.
She also uses these foods for exquisite self-care and beauty rituals. If you'd like to go on a mini journey of beauty secrets, I invite you to check out her "Summer Spa" video series by going HERE. 
For you who desires to explore the edibles for beautiful well-being from within, I invite you to step into the realm of exquisitely decadent foods, for beautiful you, and journey a while with the divine essence of this Earth Empress. She generously offers free recipes as well as so much more, so you can begin your love affair with wholesome, delicious foods now – if you so desire…
Simply click on the image below to be transported into the realm of pure decadence your body will love you for!…
(image from Shakaya's treasure-book titled "Sweet Seductions")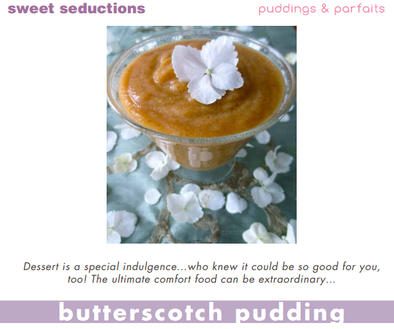 * Osmosis Day Spa Sanctuary *
If you're looking for an amazing spa experience that is aligned with a holistic approach to true well-being, sustainability, and harmony in mind, body, spirit with natural environments and organic products… I have a beautiful recommendation for you!
In March 2016, as a birthday gift from a dear soul sister, I was introduced to this glorious spa in California's Sonoma County (north of San Francisco). I was overjoyed to discover a spa that is a leader in its industry in all ways imaginable! You can read about their beautifully inspirational history, their values, community and environmental stewardship on their inviting website.
I personally experienced their beautiful meditation gardens and other special spaces, exquisite (divine!) cedar enzyme bath, a full body aromatherapy massage, drank their delicious teas and felt deeply cared for during my time there. I was truly blissed-out from the entire experience and loved their gift boutique as well.
The founder and his team understand with a deep awareness, what a spa should offer and what it means to be a responsible co-creator here on Mother Earth. This award-winning spa has also received the "Most Spiritual Spa in America" award by "Spirituality & Health Magazine". It is well deserved! I will definitely be returning.
I highly recommend this treasure in Freestone, California. Experience the bliss for yourself and see how your body, mind and spirit respond! (Mention my name if you book a service.)
Simply click on the image below for a relaxing virtual experience of the spa (and more)!