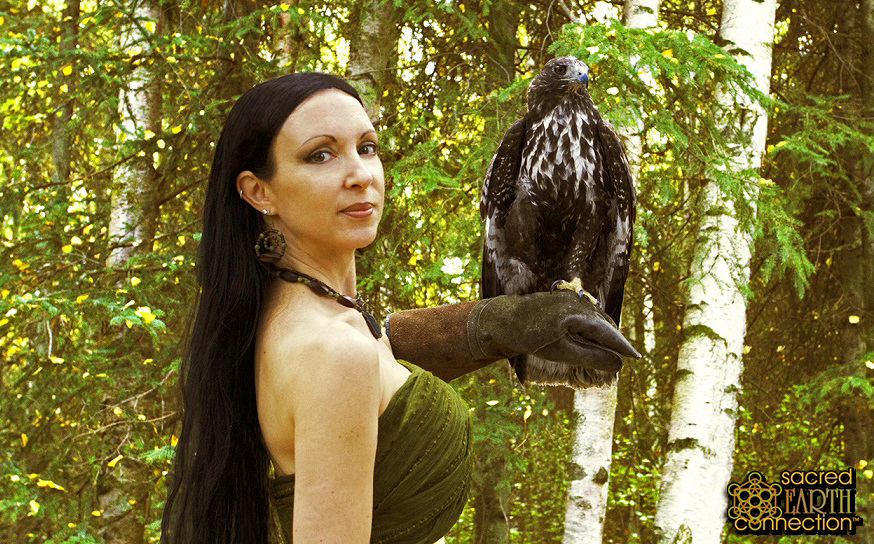 You're never ever alone on your life's journey.
We each have a personal "team" beyond the physical plane.
This "Sacred Circle" includes divine lovelight beings who've assigned themselves to you during your life here on Mother Earth.
When you allow them to, these Spirit Guides and Guardians are invaluable allies, providing support for you in countless ways during specific stages or throughout your entire life, to help you experience all that you've come here to be and do.
These loving beings can be any form of life or consciousness (aside from your Higher Self), including Angels, Archangels, Elementals, Ascended Masters, Animals, Plants, Trees, transcended Humans (including ancestors), Star Beings, etc.
A gentle reminder…
Spirit Guides remind us that we're so much more than our physical bodies and minds – mystical and intangible Spirit united with physical Nature.
We all have a natural connection with Spirit, being part of the divinity that flows through all life and connects us all.
It's our nature to perceive Spirit (obvious during heightened levels of consciousness, including early childhood and meditation).
We have a natural ability to simultaneously experience both worlds of Nature and Spirit. For many in mainstream society, this ability has been shut down or forgotten for various reasons.
Benefits of consciously connecting with a personal Spirit Guide : 
~ It's a powerful yet gentle way to expand your awareness of and strengthen your relationship with Spirit in your everyday life, to recognize how much support you truly have.
~ It opens your mind and heart to receive more confirmations of your own inner wisdom and knowing, strengthening your trust in yourself and life's divinity.
~ It's a continuous source of extra strength, courage, solutions, clear guidance and protection.
~ It facilitates a deeper connection with loving beings of Nature on this physical plane, when you connect with a representative of the Animal, Tree or Plant kingdoms.
~ Other benefits that are specific to you. For example, one woman thanked me for renewing her relationship with Spirit. (The species of Owl who showed up for her was an ally she'd stopped connecting with due to life's busy-ness, so she received a gentle reminder). Another example is from a young man who shared that his new Spirit Guide was a powerful catalyst at a time in his life when he was feeling quite lost. His life changed dramatically for the better from that point onward. 
A personal experience that exemplifies some of the benefits :
In early spring of 2014, I was called by the sacred land and my heart, to spend the summer in Alaska, (U.S.). I was asked by my most prominent Spirit Guide and Guardian, Archangel Michael, to drive my car there, by myself – a journey of over 4,500 km (2,800 miles) from south-eastern Manitoba (Canada) to Anchorage, Alaska! I was willing to undertake this daunting journey only because of my relationship with Spirit – I knew I wouldn't actually be alone. Since I departed before the tourist season in mid-May, I was the only motorist on the highways for hours at a time, especially in the Yukon mountains where no cell phone service was available, through snowfall and strong winds (for what seemed like an eternity). I drove 12 – 14 hours each day, radio off, and felt calm and confident, enjoying scenery I'd never seen before.
This journey became a powerful initiation on my unique path, in the company of my "Sacred Circle". At times some of my Spirit Guides even showed their supportive presence in physical form in my surrounding environment. It was quite magickal and an amazing experience I'm infinitely grateful for embracing. It became a life-changing catalyst for me… leading to a deeper experience of divine love; getting married to my beloved husband Michael in Nature; moving to Alaska (a glorious land that has surprised, provided and taught me so much!); connecting with countless new beings of my soul tribe (human and otherwise); experiencing even more incredible miracles and magick (including practical and greatly appreciated ones!)… And this is just one of so many personal examples!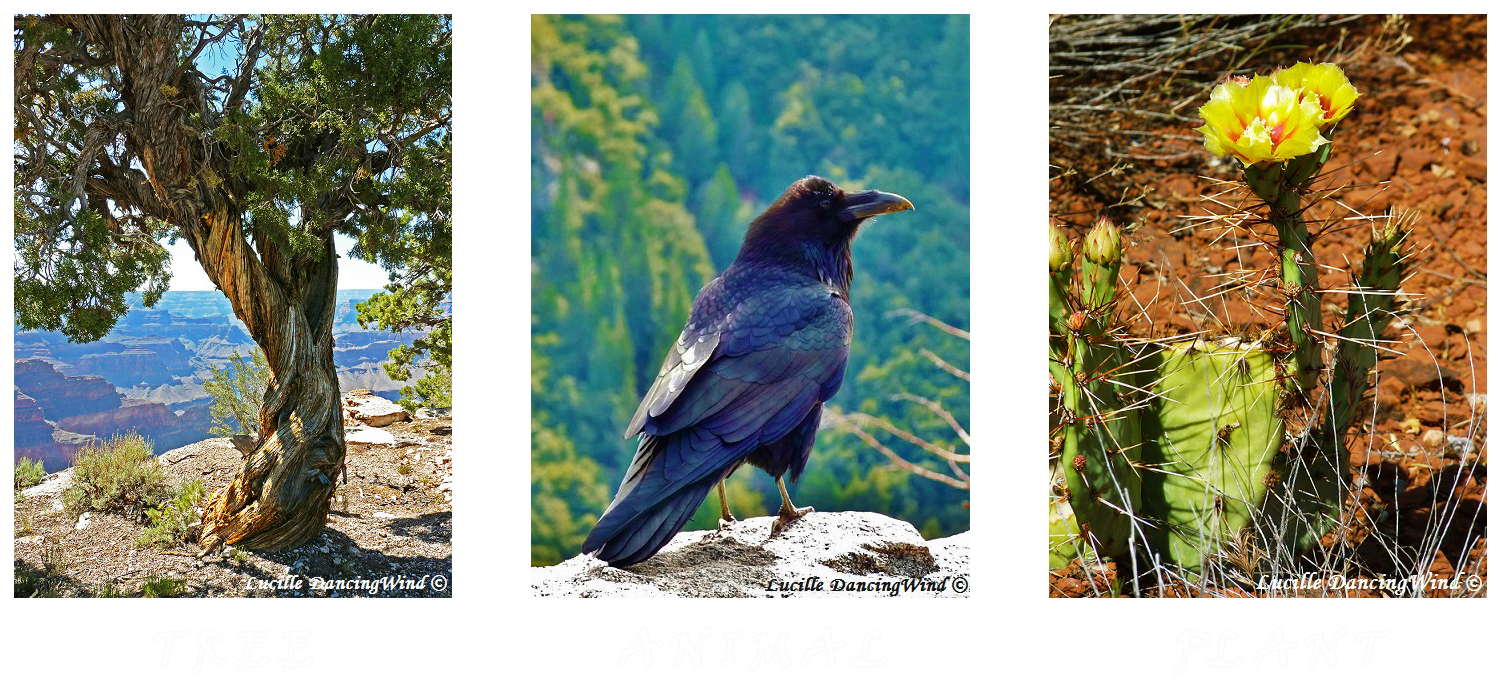 The sacred shamanic journey…
I've been doing Spirit Guide retrievals for people of both genders since 2007, in person. In 2015 I was invited to offer this service long distance. It's a very sacred process and a great honour and joy for me to do so.
The process involves a shamanic journey on your behalf, with the intention to meet a divine lovelight being who desires to work with you as an ally at this time, and makes their identity clearly known to me. I receive permission to be a sacred medium of connection for you.
For this purposeful service, I retrieve allies from the Tree, Animal, and Plant kingdoms only.
Over the years, a wide range of beautiful Spirit Guides have presented themselves as allies for people, from White Oak and Lupine, to Bumblebee and Dragon, to name a few.
When I journey, I invite my own Sacred Circle along with me and allow Spirit to fully guide me. I always leave the outcome entirely up to Spirit, to ensure that it's for the highest benefit of all involved. I fully respect and trust in the higher wisdom of Spirit.
This empowering service includes the following :
~ A shamanic journey by Lucille DancingWind to meet and retrieve your personal Spirit Guide ally.
~ A custom designed digital card created uniquely for you, showcasing an image representing your personal Spirit Guide.
~ A written description of your new ally's attributes (also known as "medicine" or "power"), including how s/he showed up to me during the journey, and a personal message (if one is given to me for you).
~ A relaxing guided audio recording, co-created with Spirit, for you to meet and fully integrate your Spirit Guide, initiate a conversation, and maintain a strong connection and relationship with your new ally. The link to this digital audio is included with your special card. 
(NOTE: Once you've established a strong connection and relationship with your Spirit Guide ally, you can listen to the guided journey again, as often as you desire to, to facilitate meeting new benevolent Spirit Guides. Spirit will decide if you're ready for new ones then.)
~ Email support included in the program, if you have inquiries/sharings relating to this offer. 
Required information* to provide you this service :
You'll be contacted by email after you enroll in the program,
if you qualify for this bonus gift (as stated on the program webpage).
(Your name, birth information of date, place, name, will be required).
*All information you provide to me, as well as your personal Spirit Guide's identity,
will remain confidential. 
Wonderful messages of appreciation received (with permission to share) :
"Yesterday I received very special mail in my postbox. 😉 I was on my way out and couldn't wait to read your card so I sat down on a bench in a nearby park… and was sooo happily surprised by who had shown up as my Spirit Guide!!!
Thank you so much, dear Lucille DancingWind, this feels truly special and I am so honored that this ally has come to my side. I was moved to tears by what you wrote…! I am so touched by this.
The description of this Spirit Guide's medicine resonates so strongly! And I also smiled at the connection with Egypt, as this is part of my heritage.

 Her message couldn't have come at a better time. In fact, it is a confirmation of what I have received recently through connecting with Divine Wisdom within, so this feels truly special. And today I did your Spirit Guide Journey, which was so beautiful!
THANK YOU so much for this magical gift you offer! With great love and gratitude!!!"
~ Yasmin, Germany
"Greetings of a new day Lucille!!!
Oh my, oh my, oh my!!!! THANK YOU so very much!!! This explains my fascination with these trees over the past year or so. Every time I walked or drove by, my eyes automatically were drawn to their ghostly magnificence. So this coming up weekend I'm going to spend time and connect with this beautiful spirit! I'm so truly grateful for your gift, it means the world to me! Wishing you abundant Blessings!
In Love & Light"
~ Kathy Atkinson, USA
"I received my new Spirit Guide ally from you! I am blown away Lucille…
You perfectly attuned yourself to receive my Spirit Guide for me!
I so relate to the one who showed up for me… it's so significant… What a gift!
Your card is gorgeous!!!… your writing, the details you included…
I LOVED the audio… Your voice is soothing and so present, I could feel you there with me.
This is a BEAUTIFUL gift into your world. This is a really UNIQUE and SOULFUL reading.
I've never experienced anything like it.
I so appreciate it! And I know others will too.
Thank you from my whole heart for gifting me a piece of your magic! I love it and YOU."
~ Shakaya Breeze, Canada
EarthEmpress.com
The photographs of Lucille DancingWind with the Hawk, manifested as a result of a truly magickal journey guided by Lucille's sacred heart, Spirit and Nature (via two of her prominent Spirit Guides), and the beautiful heart-centered collaborations of Guy (photographer and director of Bird TLC where Lucille does weekly volunteer work) and Fred (form caretaker of "Belle" the Hawk who was set free from their falconry partnership shortly after the photoshoot). You can read another incredible example of the benefits of having a sacred relationship with loving Spirit Guides, HERE.
💛
May your sacred true nature, Spirit and Nature,
infinitely inspire and empower
your life here on Mother Earth,
beyond what you can even imagine!
💛