Music I highly recommend!

As beings of pure energy, we're directly affected by the music we choose to listen to.
I highly recommend listening to music of high frequencies that move your soul, UPlift your energy, touch your heart, resonate with who you are… to support you as you live your unique path of life (especially during more challenging "storm" times).
There's so much amazing music available to us that we can easily access on the Internet (with the artists' consent), including stations like SoulTravellerRadio.net, YogiTunes.com, Pandora.com and even YouTube.com (they all offer great ways to discover new artists and music!), to name a few. And of course, if you hear an artist you love, I invite you to purchase their music to support them.


Below is just a small sample of music I personally love to listen to (during creative projects, exercise, meditation, social occasions, everyday living, loving, "storms", etc.)! 
While I enjoy many genres of music, the ones I've listed below represent what I listen to the most. May it serve you in a way that's perfect for you and transport you into a multitude of glorious realms!… 
"Where words fail, music speaks."
~ Hans Christian Andersen

To begin this list, I'm including for you 3 amazing songs co-created by a beautiful husband & wife duo band: Known Odyssey (Michael & Carrie Fox), who are courageously pursuing their dream of recording a CD this year (2017)! To listen to the original tracks click the arrows (below titles):
"T-12″: 

1. T-12
"Dolphin Dreams": 

2. DolphinDreams
"Flight Of The Hawk": 

3. Flight-Of-The-Hawk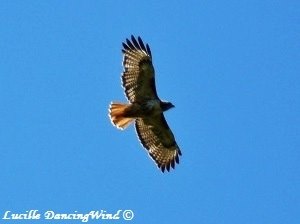 The music of all the artists on this page is transcendent to me!
Jonathan Goldman
(I first heard the CD "The Lost Chord" during one of my mentors Drunvalo Melchizedek's class in Sedona, Arizona in 2012 – it deeply facilitates meditation and clearing/healing.)
For music albums and samples: http://healingsounds.com/product/the-lost-chord-cd/
Deva Premal & Miten
For music albums and samples: http://devapremalmiten.com/music/

Peter Kater "Sacred Earth ~ The Four Directions"
(I listened to "Wind of the West", gifted by my husband, my entire driving journey from central Canada to Alaska in 2014 – powerful!… my favourite song: "Calling Me Home")
For music albums and songs: Wind of the West/North/East/South
R. Carlos Nakai
For music albums: http://rcarlosnakai.com/category/discography/
A favourite Nature video to his music: "Earth Spirit" CD music
Andrew Forrest
(I first heard the CD "Starseed" on Wild Quest's boat during my 2-week swimming in the ocean with wild dolphins of Bimini Island in 2008 – amazing!… photo below)
For music albums and samples: http://andrewforrest.co.nz/products-page/music-cds/
Dean Evenson 
(I've really enjoyed "Spa Dreams" and other CD's – magickal!)
For music albums and samples: http://soundings.com/product/spa-dreams/
Dan Gibson "Solitudes"
(I've enjoyed so many of his various relaxing CD's over the years – mesmerizing!)
For music albums: Entire CD Collection
Lindsey Stirling
(I first heard her song "Crystallize" during one of my tests of faith – divine timing!)
For music albums and samples: http://www.lindseystirling.com/music/
Armin van Buuren
For music samples: http://www.arminvanbuuren.com/
Cosmic Gate
For music albums and samples: http://cosmic-gate.de/