Self-Love Ritual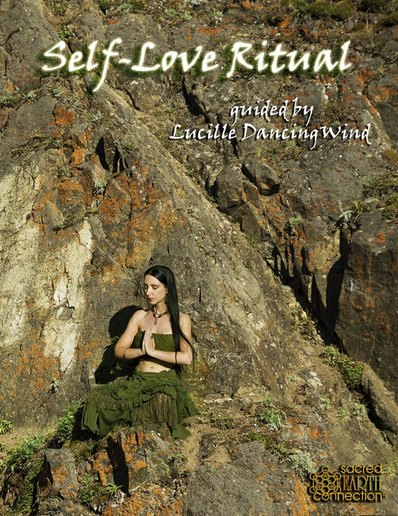 This guided ritual is a powerful empowerment catalyst.
Transforming your outer world must begin with your inner world.
Self-love is absolutely necessary.
It dictates all our experiences of love and non-love in this world.
We associate "love" with what we've been taught is "love".
Many believe that self-love is negative or synonymous with narcissism.
So many have been taught that to love yourself is selfish, vain or arrogant.
It's one of the most disempowering perceptions we live with.
Love in its purest form is sacred and who we all are when we're born.

To love yourself is to APPRECIATE the incredible miracle that you ARE…
as a unique creation and expression of Divine Love.
The more you lovingly appreciate yourself…
the more you experience and radiate sacred love.
You then live a love-empowered life…
and benefit many more than you can ever perceive.
It's co-creation in its highest form.

Whether you desire a more soul-fulfilling life,
deeper connections and relationships with yourself and All, 
greater inner peace and alignment with your divine wisdom to support you…
it all begins with the sacred portal of your own heart.
Self-love enables you to access it.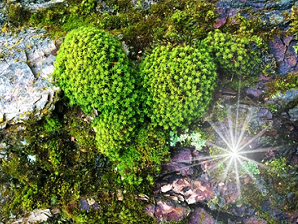 This beautiful ritual is included in my program
"Sacred Alliances for Empowered Living".
Due to inquiries about a ritual for self-love, it inspired me
to make it available to more people as its own offering.
Your personal investment includes:

~ Fully Guided Ritual in 2 formats:
Written Text & MP3 Audio.
~ Self-Love Ritual Booklet
(11 pages, printable PDF)
  ~ Insight Sheets 
(for self-reflection and integration – can be digitally typed in)

~ 2 Gifts* :
* "Experience Your Divine True Nature"
Guided Meditation (MP3 Audio of 20 minutes)
* Chapter 1 of my book "Sacred Possibilities"
titled "We Are Sacred" (PDF format)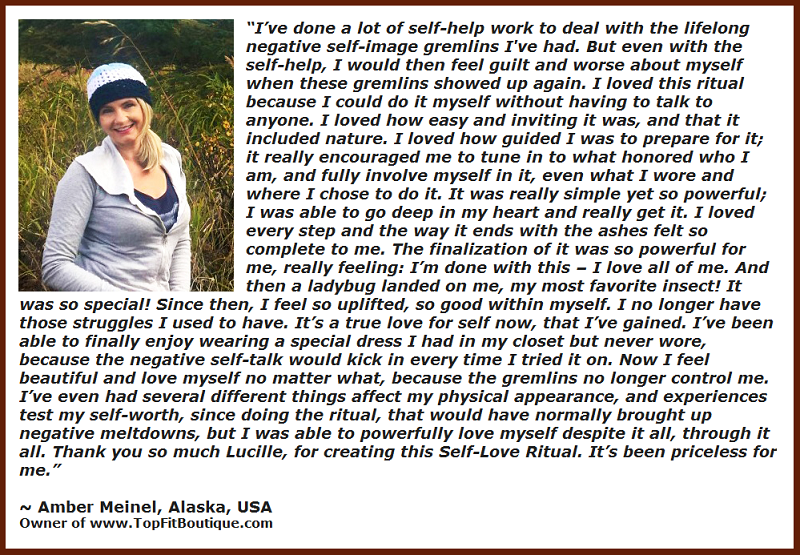 Important side note…
I've been asked why I don't charge more for this beautiful, empowering journey.
Simply ~ self-love is the greatest gift you can give to yourself (and the world),
and yet, one people have the most resistance to.
This  low price allows you to recognize your "ego-mind gremlins", eliminate all excuses,
honour your wise heart and invest in your well-being in a powerful way.
You are more than worth it.
By purchasing a "Self-Love Ritual", you agree to these terms and conditions.
* Upon purchase, you'll receive an email containing the "Self-Love Ritual" and Gifts links.
Please check your spam/junk folders if you don't see this email in your "primary" inbox.
(NOTE for Gmail accounts: emails are sorted into "social" and "promotions" folders also).