Philanthropy ~ Giving Back

Supporting various environmental charities has been part of
my lifestyle for over 20 years.

As human beings, we are Nature and our whole well-being depends
on the harmonious co-existence with and stewardship of global
healthy, diverse, natural ecosystems, habitats and wildlife.


Every choice we make, every day, either benefits others or doesn't. We definitely have a lot of power in our choices, and this is part of being a conscious co-creator. Aside from my everyday choices, I've also supported organizations that work diligently to protect and rehabilitate our natural environments and biodiversity of countless species, using science, law, and educational programs.
Two ways that I've offered support for over 2 decades is by donating money and time as a volunteer. I gave my very first charitable donation as a university student, to an organization that protected humpback whales in the Atlantic ocean. Since then, I've donated generously to several dozen different environmental foundations, and have done volunteer work in Canada, Costa Rica and currently in Alaska.
I currently provide ongoing support to the following 4 organizations, which
you also contribute towards by supporting my work (THANK YOU!).

Eden Projects reduces extreme poverty and restores healthy forests by employing local villagers to plant millions of trees. The destruction of healthy forest systems causes countless problems with ripple effects that are felt through the entire world. Trees provide a habitat for a diversity of wildlife, purify water sources, control flooding, climate and erosion and help to replenish the soil with nutrients needed for farming. By hiring local villagers to plant trees, this gives them an income so that they can provide for their families while being stewards of healthy forests and ecosystems.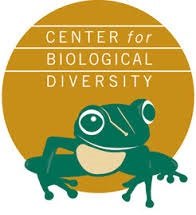 Center for Biological Diversity works diligently to secure a future for all species, great and small, hovering on the brink of extinction. It does so through science, law and creative media, with a focus on protecting the lands, waters and climate that species need to survive. It has used the Endangered Species Act and other environmental laws to win protection for more than 550 rare animals and plants, as well as 470 million acres of critical habitat. It has been recognized as the most effective conservation organization based in the U.S., with an unparalleled record of legal successes over the past 25 years, with 93% of lawsuits resulting in favorable outcomes for endangered species. It was dubbed "pound for pound, dollar for dollar the most effective conservation organization in the country" by LA Weekly.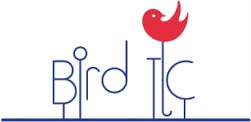 Bird TLC is dedicated to conservation, education and the quality care of injured, sick and orphaned wild birds, from sparrows to eagles. Most birds are from the lower U.S. states and countries as far as Central and South America. They migrate to Alaska during the growing season to raise their families. Most injuries are human-inflicted (directly and indirectly). Being of service to these beautiful wild birds is such a joy – every rehabilitated bird released back to Nature is a celebration! Some have permanent injuries and become educational ambassadors like "Hal", their first educational ambassador. He came in with injuries sustained from the environmentally disastrous Exxon Valdez oil spill in 1989. Since then, this beautiful bald eagle has inspired tens of thousands of people in presentations on behalf of his wild counterparts. The incredible work that Bird TLC is committed to, has ripple effects beyond Alaska's borders. I feel privileged to be a weekly volunteer!

The Nature Conservancy's mission is to conserve the lands and waters on which all life depends. Founded in 1951, their vision is a world where the diversity of life thrives, and people act to conserve nature for its own sake and its ability to fulfill our needs and enrich our lives. They achieve this through the dedicated efforts of their diverse staff, including more than 600 scientists, located in all 50 U.S. states and more than 35 countries; with the help of their many partners, from individuals and governments to local nonprofits and corporations; and by using a non-confrontational, collaborative approach and staying true to their five unique core values: 1) Integrity Beyond Reproach, 2) Respect for People, Communities, and Cultures, 3)  Commitment to Diversity, 4) One Conservancy, and 5) Tangible, Lasting Results.