Chapter 8: Honouring Ourselves
– Radiant energy fields are magnetic.
My journey in beautiful Costa Rica (2000 eco-tour and 2002 volunteer work),
captured with film photography, long before I switched to digital.
The Pacific Ocean beach.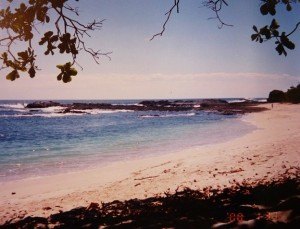 An olive ridley sea turtle basking in the sun at the ocean's surface.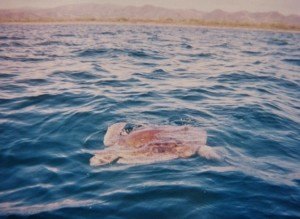 A gorgeous sunset.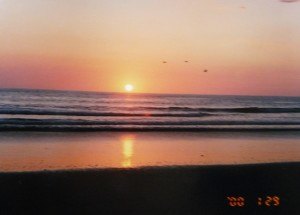 An egg-laying female olive ridley sea turtle on the beach.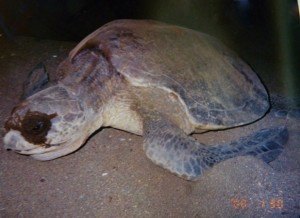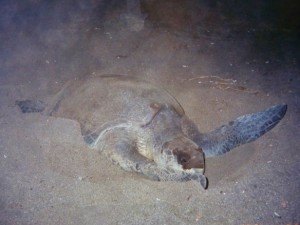 The small village that became my home for 3 months, nestled
between mountainous rainforest and the ocean,
literally at the end of the road!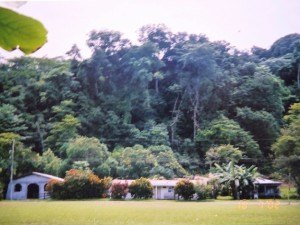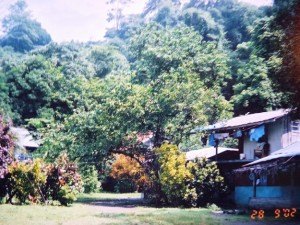 The stilted house where I lived, fully surrounded by rainforest.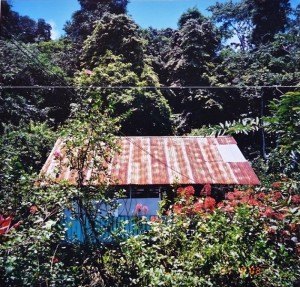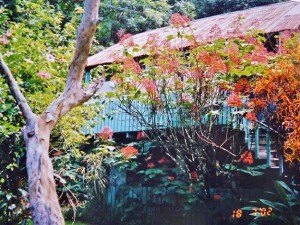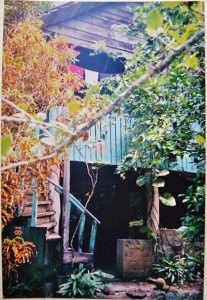 A tiny lizard on my belt pack.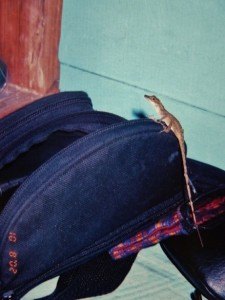 A juvenile iguana in a tree beside the house.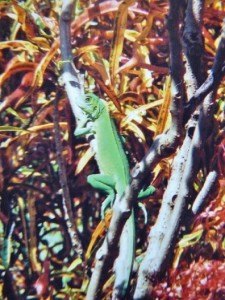 A large male iguana that lived in the lime tree by the house.
A squirrel monkey – regular visitors (in large groups) in the trees around the house.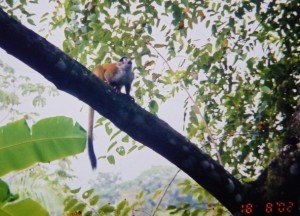 Howler monkeys – common visitors in the trees behind the house.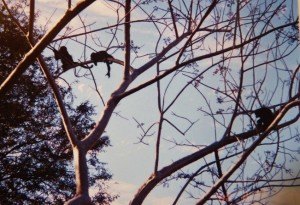 The huge base of a tropical tree.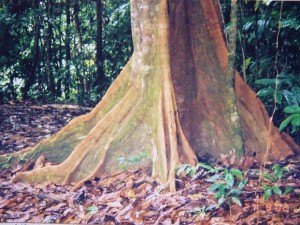 Two types of beautiful, colourful poison-dart frogs I saw in the rainforest.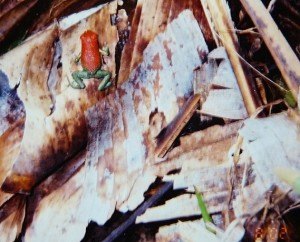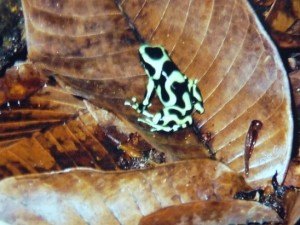 A group of endearing coatis (related to raccoons).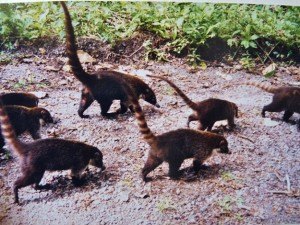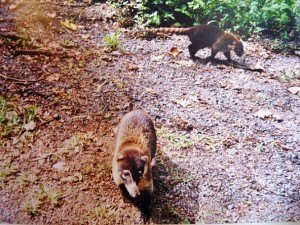 Glorious blossoms of bromeliads and other plants like hibiscus.
The rainy season produces an abundance of blossoms!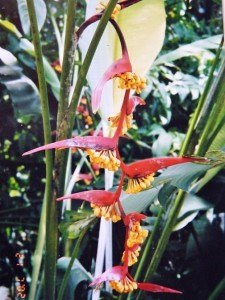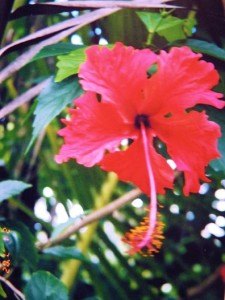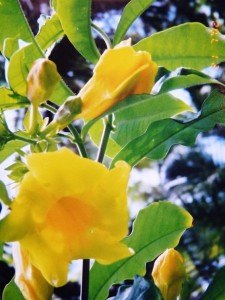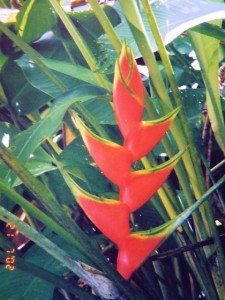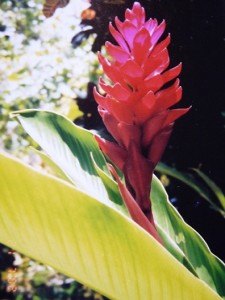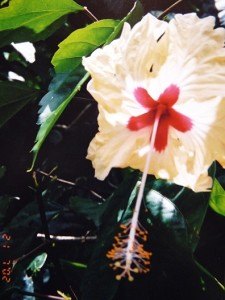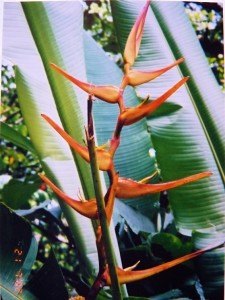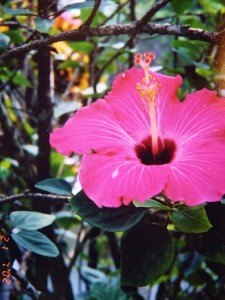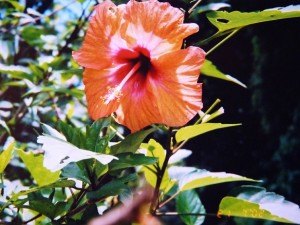 The sea turtle nesting beach.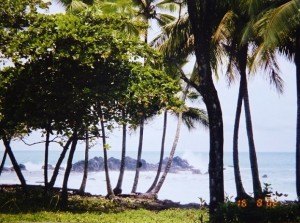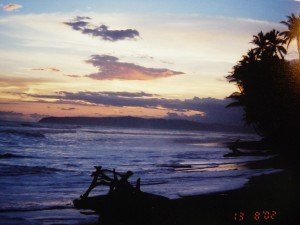 A female olive ridley laying eggs in a sand nest (hole) that she created on the beach.
Our presence and volunteer work protected the females and eggs from poachers.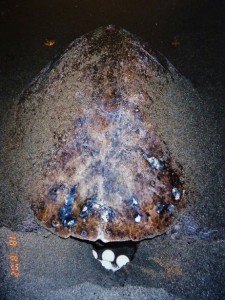 Sea turtle hatchlings making their way to the ocean after emerging from their nest.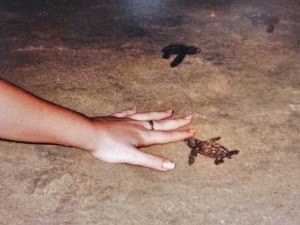 A female sea turtle returning to the ocean after covering her eggs with sand.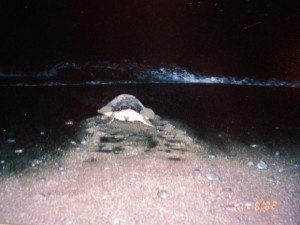 ***
My "iconic essence" photograph (photo shoot with www.kevinthom.com).