As co-creators of our lives and this world, we're continuously focusing our energy ahead on beginnings, growth, expansion and evolving.
However, when it comes to things that no longer serve us or appear to not have worked out (based on expectations or aspirations), we've been taught as a culture that it's not a positive thing – it's a "failure".
Well, the spider has a different spin on this cultural view, which is not only wise but beneficial at all stages of human life.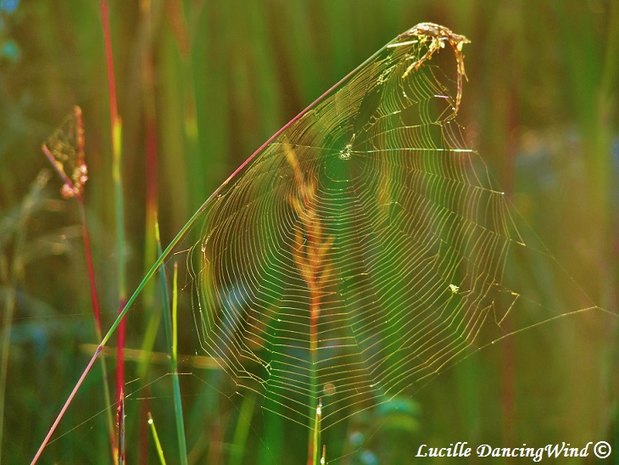 With the Summer Solstice quickly approaching here in Alaska, the days of long sunlight and heat are ideal for maximum spider activity. I've always loved them and they seem to find me, especially at significant times. Such as yesterday, when my husband and I climbed and reached the top of Mount "Flat Top", I noticed I had a little spider crawling on me. :))
Today I honour Spider by sharing her wise teaching through this new video.
I'm also absolutely delighted to share a very beautiful rainbow-shimmering web at the end of the video, that I was guided to on a trail I'd never hiked before!
I happened to be the only hiker who ventured there, through a "nudge" (instead of continuing on the main trail). So the web that was spun across the trail, was still intact and waiting for me and the video camera, and we weren't disturbed during the recording. :))
Thank you for watching!
If you enjoyed this video and know others who might benefit from it, do share!
I also welcome your comments!
With great love and wonder-filled spirit,

*