Have you ever noticed how uplifting the melodies of songbirds are to your spirit? Have you ever considered how their beautiful songs convey a very special message that your heart knows?
Wherever I've been, through volunteer or paid work, vacation travels, networking or learning events, etc., it's so obvious to me who is doing the work they're meant to be doing, for they radiate joy and their energy is instantly uplifting and contagious to those around them.
All services, professions, art forms, etc., are needed in this world to make it the beautiful tapestry of diversity that it is meant to be. For every one, someone shines doing the work they do.
Throughout the years, I've met so many radiant souls doing what they truly enjoy and excel at doing it, including restaurant servers and chefs, at-home-moms and dads, teachers of languages, arts, sciences and business, healers of different modalities, shamanic practitioners, musicians, farmers, gardeners, artists, janitors, hotel clerks, a priest and a friar, flight attendants, park rangers, dentists, border services officers, doctors, volunteer workers, bank managers and tellers, charity founders, authors, furnace repairman, postal carrier and clerks, internet installer, car rental clerk, a radio host, etc.
They all seemed to be free-spirited. They were singing their soul song through their work.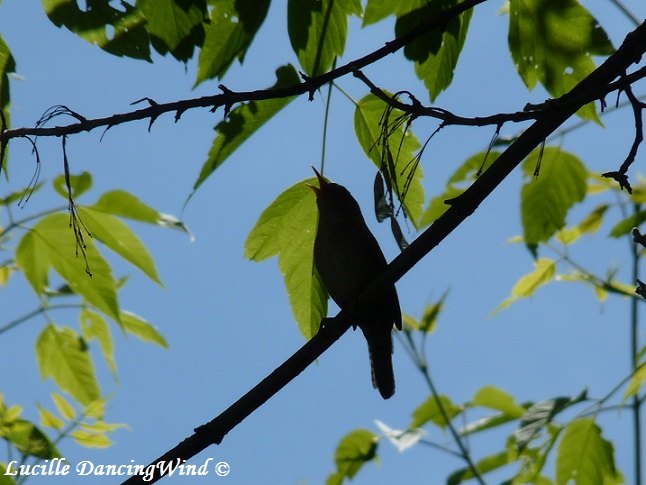 There's been a lot of judgement in society about what's considered to be "respectable" work, regardless what you're naturally great at. In other words, what society has deemed you should strive for. It has caused so many people to renounce what they're naturally gifted and amazing at doing, to pursue work that gives them more recognition (in the form of higher salaries, praise, admiration, etc.). Those people end up being miserable.
It's like making a bird believe that his song isn't of high enough value so instead of singing, he should try to pollinate flowers like the bees.
While we all have our own paths to follow, we also have our own gifts to share and you can't put a price on soul-fulfilling work.
This video was inspired by the songbirds' important message to us.
It wasn't a planned video. I was simply walking barefoot in a Nature trail, fully savouring my surroundings, when their songs became so prominent in my awareness, I knew I just HAD to let flow what they were inviting me to speak about. I've learned to carry the little video camera with me, but I didn't have the tripod, so I balanced the camera on a fallen stump and recorded in bright sunshine.
May you receive the significant message the songbirds were conveying – they also contributed to the co-creation of this video! :))
Thank you for watching!
If you enjoyed this video and know others who might benefit from it, do share!
I also welcome your comments!
This blog post and video are dedicated to the precious songbirds, as their populations continue to dramatically decline worldwide. Immense gratitude goes out to organizations that provide loving care to injured wild birds, including "Bird TLC" where I have the privilege to do soul-fulfilling volunteer work every week.
With great love and wonder-filled spirit,

*