If you don't particularly enjoy spending time on your own or you're the opposite and you'd rather not spend time with others, I invite you to consider the snowflake's teaching about why both are important for us as human beings (and our world).
Nature is such a masterful teacher, always imparting invaluable lessons to empower us, on our paths of life here on Mother Earth.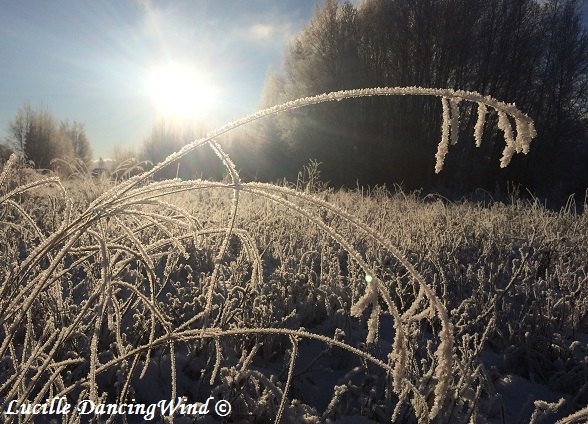 When I receive insights from an aspect or being of Nature, it's such a joy and honour for me to transmit their teaching(s). I used to do it in writing and photographs only… until I was called to do so in video form…!
For someone who's mostly an introvert by nature, this was an invitation that met with tremendous resistance… and I do mean tremendous! If I had the choice between a crowd of people I didn't know and an unfamiliar forest of trees… my first impulse would be to spend time with the trees…
However, I did eventually reach the point where I was able to leap through the resistance… and discovered such an unexpected surprise!… The more I did videos, the greater I enjoyed doing them, regardless that I didn't feel as masterful with them as I have with my writing!
The videos have offered another means for me to connect with others in a way that enables both the viewer and me to shine in mutual participation. It's a catalyst that allows us to shine by connecting in a more meaningful way… and the shine spreads beyond that moment in time and space…
When I woke up two days ago to a landscape transformed by snowflakes and snow crystals, I was in absolute awe at the beauty of it all. It didn't matter that I'd seen this phenomenon hundreds, if not thousands, of times throughout my life – every time leaves me silent with pure wonderment. It inspired today's new video.
Snowflakes are brilliant teachers regarding the power of connecting – with ourselves as well as with others.
Regardless what method we choose to do so, the rewards are highly beneficial for everyone involved (and beyond). In light of all the negativity going on in our world, it's more important now than ever, to connect with heart-resonant brothers and sisters, with all our relations, so that we can remain focused on what we desire to see more of in our world.
There's an abundance of divine love and beauty in our world, and connecting magnifies it. The snowflake is a perfect example of this…
I invite you to journey with me in the snow-sparkling landscape of Alaska now, to enjoy some Nature wisdom and beauty. (exquisite snowflake photo provided by depositphoto.com)
Thank you for watching!
If you enjoyed this video and know others who might benefit from it, do share!
I also welcome your comments!
With great love and wonder-filled spirit,

 *
www.SacredEarthConnection.com/sacred-possibilities/