Do you know how dearly loved and supported you are?
When we open our hearts to love, we allow for greater connections and sacred relationship with all forms of life.
These beautiful beings of Nature and Spirit (including Mother Earth and Elementals) often respond to our open, loving hearts by showing signs of love to us, as heart symbols throughout Nature and other environments.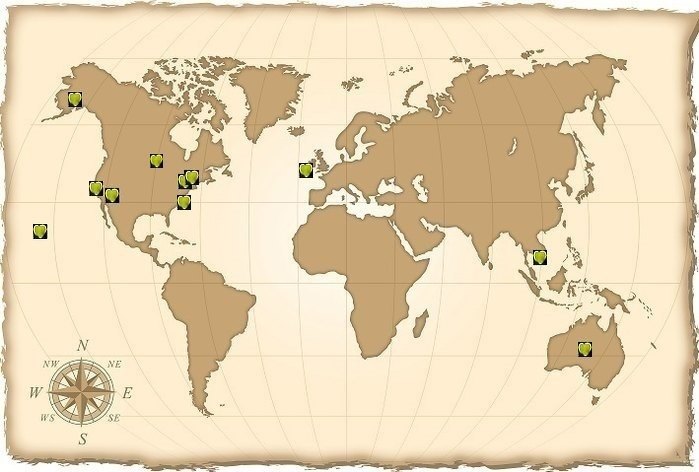 Regardless where I've traveled on our glorious Mother Earth, I've received hearts of all sorts in Nature – gifts of love in different forms including stones, clouds, spiderwebs, plant and wildlife formations, shadows and sunlight, etc. 
Each one is so special and such a joy to receive!
I'm sharing a few with you here (from plant formations in the beautiful, diverse environments of beach, desert, and forest), which I received during blissful Nature hikes:
A fallen leaf near Honaunau Bay, Hawai'i (2013).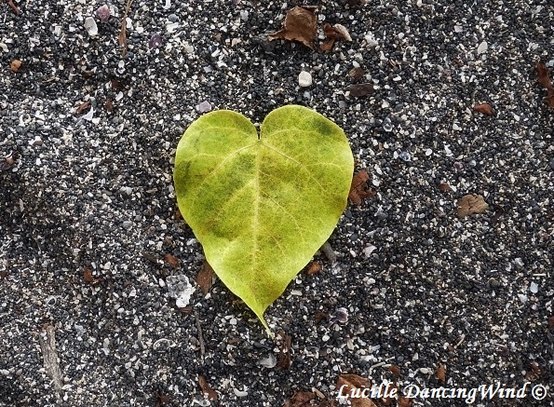 A prickly pear cactus near Sedona, Arizona (2012).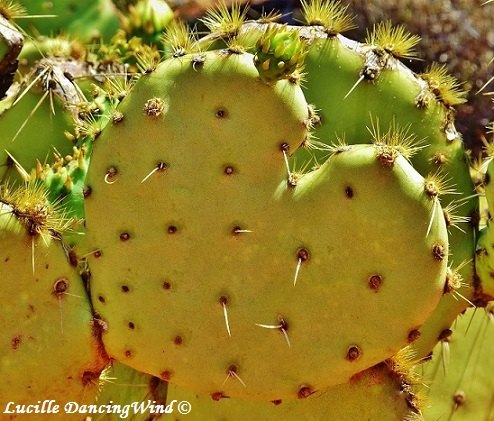 Soft mosses near McHugh Creek, Alaska (2015).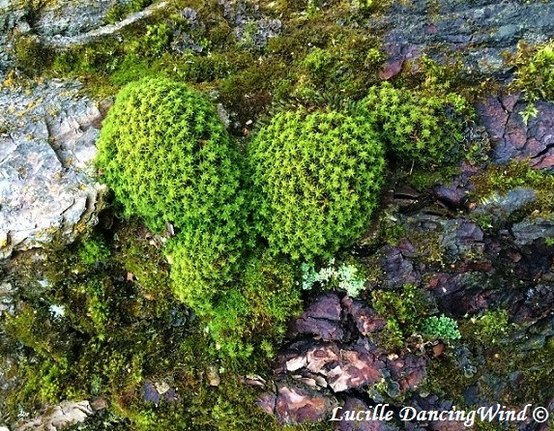 I was recently inspired by Mother Earth and Spirit to co-create this sacred space,
so their love hearts can be shared by all of us from around the world,
as a beautiful message of divine love for all.
💛 💛 💛
One night just before this past Summer Solstice, as my mind wondered if I was really being asked to create this, I suddenly received an unexpected email from a dear soul sister in Australia, sharing photographs of heart rocks, saying she was thinking of me when she saw them! Wow – it couldn't have been a more divinely timed, clear confirmation for me. And so I've honoured their request.
Now, more than ever, it's so important to choose love, to live love (including receiving love), to be love – to expand our hearts instead of constricting them. Love creates miracles and makes everything and anything possible. I've experienced and seen evidence of this throughout my life.
We're loved beyond words or measure, by the Divine, by Mother Earth, and by countless more beings of Nature and Spirit…
They remind us of this every day in various ways.
When we experience those times that really challenge us, as individuals, as families, as communities, as nations, as a global family… these beautiful heart gifts of love remind us that there is so much divine love and support in this world for us – more than we can imagine.
May these gifted love hearts ripple out into countless people's lives, through us and this sacred space. 💛 
If you receive (or have received) a love heart in Nature or other environment that feels significant to you, we invite you to share it with others here, if you feel inspired to do so.
Simply do the following in the commenting section below this post:
Enter your Name (Email is optional).
Click "Choose File" to upload your desired photograph.
Add a Comment inside the box. (i.e. location, where you received your love heart gift, and if it has a special story you'd like to share.)
Click "Post Comment".
(Note: If this is your first post, it will go through approval before it becomes visible in this space. Photos must be your own and you retain full copyright by sharing them here. Sacred Earth Connection™ and its founder Lucille DancingWind, are free of any liability relating to your uploaded photo(s) and comments.)



 I will add a mini leaf heart on the map representing your location (if you've included it in your comment). 
Thank you for sharing your gifted heart(s),
for living from your beautiful heart, and
for shining more love-light in this world
just by honouring who you truly are!
💛
With great love and wonder-filled spirit,

*